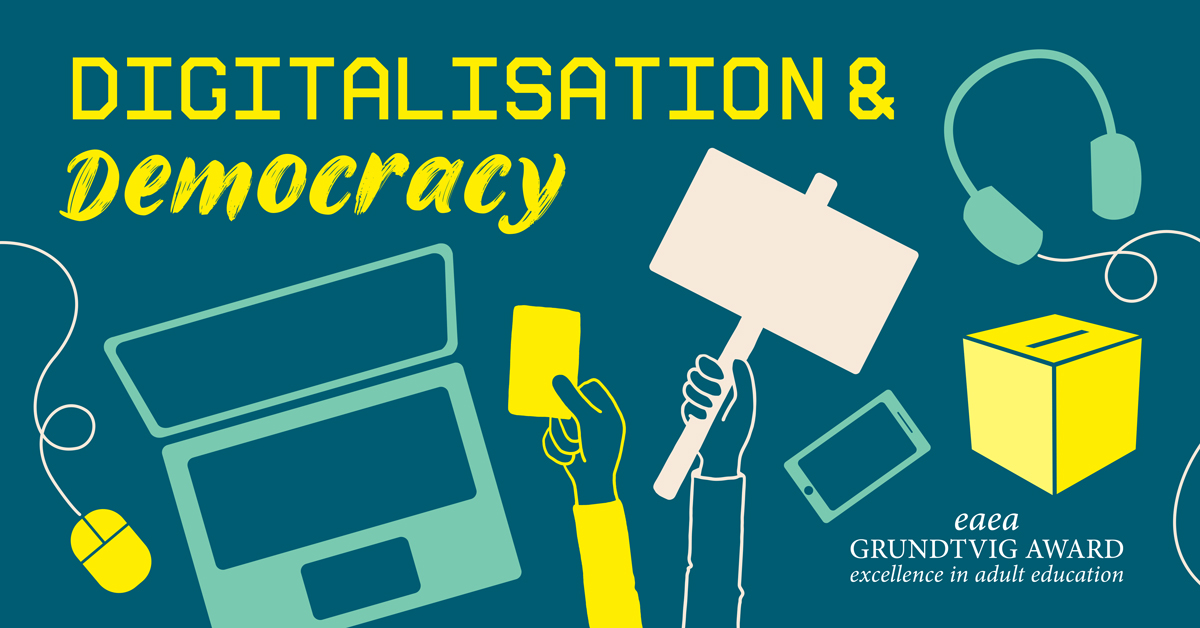 The 18th annual Grundtvig Awards were given to #GEMMA and DIGIT-AL. Both initiatives have made great contributions in building digital citizenship and promoting democracy.
The world is moving to a digital-first society, as relationships, institutions and workplaces are increasingly becoming mediated by technology. However, there is still a lot of work to be done towards representativeness, openness and transparency. We need a strategy on how adult education can promote democracy in the context of digitalisation.
EAEA Grundtvig Award 2021 called for initiatives that successfully apply participatory processes and methods in building digital citizenship and advancing democracy. The winners of the award were selected in two categories: local/regional/national initiatives and transnational initiatives.