Elections to the European Parliament 2019
The European Parliament (EP) elections in 2019 will take place all over Europe during 23 – 26 May 2019. If you are interested in learning more about the EP elections, please register at the This Time I'm Voting campaign below!
You are currently abroad?
Every member state is partially free to choose their own voting system which can make it really hard to find out how to vote, especially if a person is not living in a country where they have citizenship. Thanks to the How To Vote website or app (Google Play/App Store), you can find information based on your nationality and your current country of residence. This tool is currently being crowd-funded. If you feel like contribute to this, don't hesitate to do so. You can find more information about it here.
Want to learn more about the elections?
Visit YourVoteMatters.eu to get to know the Members of Parliament, their views, and stay up to date with the news regarding EP elections. The Match your vote quiz will help you to see which politicians, national parties and EU political groups match your views based on their true actions!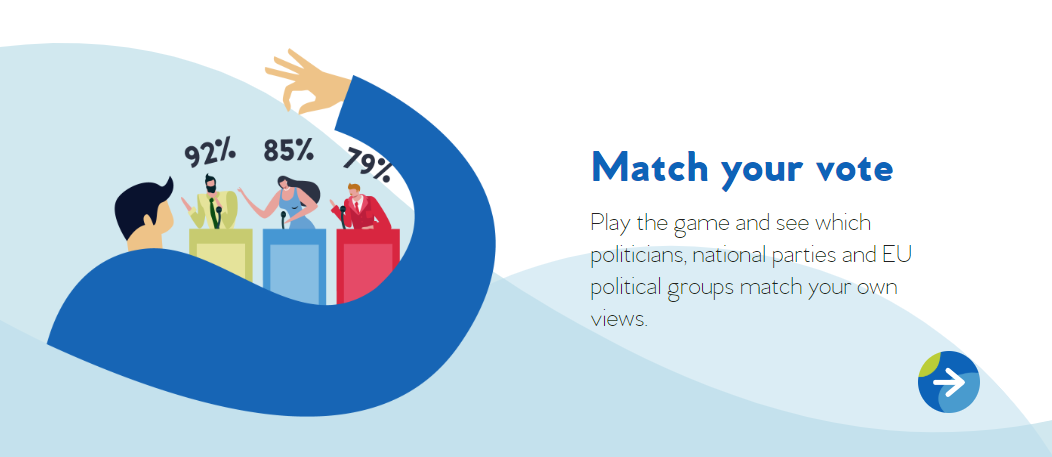 Join LLLP and its Members Activities
The annual theme of LLLP this year is "Learning democracy, values and participation" stay tuned to learn more about activities related to EU elections and activities on the role of education, training and lifelong learning on democracy, values and citizens participation.
In addition, our members are organising a series of activities and citizen's dialogue to promote and engage citizen's in Eu decision making. More information will be available soon.