AC17: Registrations
Concept / Programme / Registrations / Speakers /  Digital Fair / Visit Tallinn
Registrations are now open! Choose for a solo ticket for 31 May and 1 June Conference activities. You can also book your seat for a traditional Estonian dinner on 1 June!
Conference Tickets
Student: 30 EUR
LLLPlatform Member: 90 EUR
Early Bird Non-Member: 99 EUR until 15 May!
Non-Member: 120 EUR
To purchase your ticket, follow this link to BrowPaperTickets, the fair-trade ticketing company.
Traditional Dinner Reservations
On 1 June after the Conference, join us at PepperSack for a traditional and lively dinner in the Old City where you will be able to enjoy the evening in an informal warm atmosphere! You can book your seat for 60 EUR at the same time as you purchase your Annual Conference Ticket!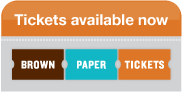 <<< Back to main page